Santa Cruz Pool Removal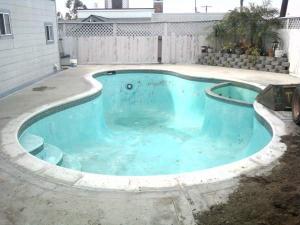 Sometimes the idea of owning a pool sounds better than the reality. If you are sick and tired of paying for a backyard pool that you never use, call our Santa Cruz pool removal service and get rid of it now. Our professional team takes care of all the hard work involved in demolishing, removing and filling-in your old pool.
We get lots of questions when it comes to pool removal in Santa Cruz. Here are the most common.
How much does removing a pool cost?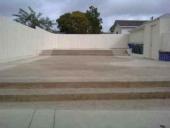 This depends on the size of your pool and any unusual circumstances involved in the removal. No two Santa Cruz pool demolition projects are the same, so we prepare our quotes based on our customer consultation. During this time, we will explain the pricing for obtaining all necessary permits as well as the labor cost for breaking and removing the pool. Extra costs may need to be factored in if we cannot access your backyard with our heavy machinery. While pool demolition may sound expensive, many homeowners find that in the end they save money by choosing to remove the pool instead of having to constantly pay for maintenance and insurance.
Do I need a permit?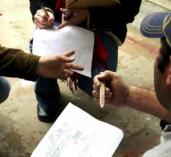 Yes. In Santa Cruz, the law requires that all pool demolition contractors get the necessary permit before starting work. This is to make sure that removal is done correctly. Reputable contractors don't have any problem with getting a permit. If the contractor that you hired doesn't want to get a permit, then use another contractor. An unpermitted removal can prevent you from selling you house at a later date or even make you liable for costs incurred by the new owner if they need to have the area refilled.
How long does it take to remove a pool?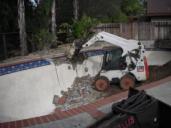 Our Santa Cruz pool removal service doesn't have set times for removal for the same reason we don't have set prices. Time is mostly dependent on the size of the pool, but there are other factors to consider. For example, properly draining a pool full of water can add an extra day or two onto the estimated work time. Excavation and demolition of the pool's shell typically depends on the material. Demolishing a vinyl pool takes between 2 to 3 days. Concrete pools require more time and effort to tear apart. We understand that no homeowner wants to deal with large machines breaking concrete in their backyard for weeks on end, and our objective is to remove your pool as quickly and safely as possible.
Is it safe to build over the old pool area?
Once we take the pool out, many homeowners are eager to return to their backyard once again. If the full pool removal and fill-in was done correctly, then you should be able to build over the former pool area. This is where hiring a professional California pool removal contractor is crucial. Our company takes all steps to ensure that the fill-in is done perfectly. This includes consulting with the soils engineer and only using fresh dirt that is properly compacted during the fill-in process. By using our pool removal services, you won't have to worry about subsidence problems in your backyard.